283 results
The Kaze Kaze no Mi appears in the shape of a large apple with the common devil fruit swirls over it. It's blue with a green spiraling stem. As with all Devil Fruits, the

Previous Chapter| Next Part

300px Social Groups are groups of people with a common interest or thing they wish to discuss.

Back to My Ho! Sensei P20~!

Back to Lawn Order

Back to Lawn Order

Back to My Ho! Sensei P20~!

Back to My Ho! Sensei P20~!

He's too lazy to make his own article,but a proud AC user. Trivia[] Blah., Blah blah., lazy, used to be Emo, fishie, asian

You have reached the latest chapter of My Ho! Sensei P20~! we have in our ACManga Viewer.

Baseball World Soccer

It is locked, you can't interfere with my testing.:P

Devil Fruit (悪魔の実 Akuma no Mi), called Cursed Fruit (pronounced with two syllables) in the 4Kids and edited FUNimation dubs, is a mystical fruit found in the world that can give the

Fishman Karate (魚人空手 Gyojin Karate) is a martial art that is practiced by certain skilled members of the fishman race. While deadly enough on land, Fishman Karate has a number of devastating

"Wind Princess Emilie" (風プリンセス Kaze Purinsesu) Emilie De Rochefort, better known under her nickname, Lili, is a rookie pirate who gained infamy on the seas of East Blue for

Logia (自然系(ロギア) Shizenkei [Rogia], literally translated as "Nature System") is one of the three types of Devil Fruit. It is characterized by giving its user the ability to turn into

The Hie Hie no Mi is a Logia-type Devil Fruit that allows the user to create, control, and transform into ice at will, turning the user into a Freezing Human (氷結人間

Your User CP is like your headquarters. In here you can select preferences for the forum. This is the view you'll see when you've just entered the User CP.

East Blue Gymnastic Karate (東青体操空手 Tōsei Taisō Karate) is a martial art unique to Emilie De Rochefort. It is an offshoot to the Fishman Karate that she developed from imitating

The Gamu Gamu no Mi (Bubblegum) is a Paramecia type Devil Fruit that allows the controller to produce pink bubbegum from his body and manipulate it. It was consumed by Elric Knight at a young

Is the main antagonist in the forum section of Animecrazy.net. It is speculated that he was the creator of Animecrazy.net regardless of the lack of proof, the majority of AC users specifically his

DragonOfTheBloodMoon is a rather random individual, who is generally always online watching anime but makes few if any posts within even a month. This also means Dragon rarely changes her sig or avatar, the current

300px The forums are a great part of the AC community, it allows for you to talk with others about stuff, be it anime or something else.
Related Community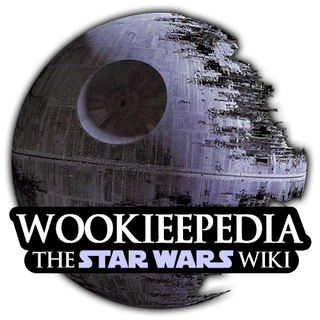 movies
100K
Pages

100K
Images

1
Video
Wookieepedia is a wiki-based online encyclopedia that contains detailed information about the Star Wars universe, including movies, books, video games, characters, locations, technology, weapons, vehicles, and everything in between. Founded in 2005, Wookieepedia has over 175,000 articles, covering everything from the…
View More Wikis